At the end of 2020, SAP expanded its CX portfolio to include the ominchannel customer engagement platform Emarsys. SAP's goal is to enable its customers "in the future to have very personalized contact with end customers in real time".
At this point, the reader will ask what makes Emarsys different from the well-known SAP Marketing Cloud. In this article I would like to go into the main features of Emarsys and also differentiate it from the Marketing Cloud.
Look&Feel
The structure and user guidance of Emarsys is clearly aimed at marketers and marketing managers who need key figures and change trends at a glance quickly and clearly.
Screenshot Emarsys Strategic Dashboard
Emarsys Strategic Dashboard
Emarsys not only takes website-related key figures into account, but also lives up to its omnichannel claim through mobile reporting or store reporting. The layout is based on today's standards and can of course be used responsively. Even when you log in for the first time, handling feels familiar.
Sales increase strategies and tactics
Every action in Emarsys has one ultimate goal: to increase sales. A number of strategy dashboards are displayed on the Strategic Dashboard, which represent different target parameters and visualize their changes.
Screenshot Emarsys Strategic Dashboard
Emarsys Strategic Dashboard
Marketers can see at a glance where there is a need for action. The highlight is that predefined, immediately usable tactics can be selected for each strategy, which contribute to the optimization of a strategy.
Screenshot Backend Emarsys Dashboard
Emarsys Dashboard
Finally, behind each tactic is a visual representation of the recommended activity, which can be adjusted at will.
Screenshot Emarsys Kampagnen Builder
Emarsys Kampagnen Builder
Target groups, personalization and playout channels
As in other marketing automation tools, target groups can be mapped very granularly and based on the respective needs of the marketeers. Information from external data sources can be taken into account via an API interface or file import. Target group-specific campaigns (e.g. the reactivation of inactive users) can be played out personally ("Hello Mischa, we miss you!") on the website, by email or as an SMS. Product discounts, vouchers or similar can be given as an incentive.
Loyalty Management
A strong function is the loyalty management, which allows the creation and management of different customer loyalty programs. Individual programs can be configured for different websites or markets. Depending on the status, points can be purchased and redeemed.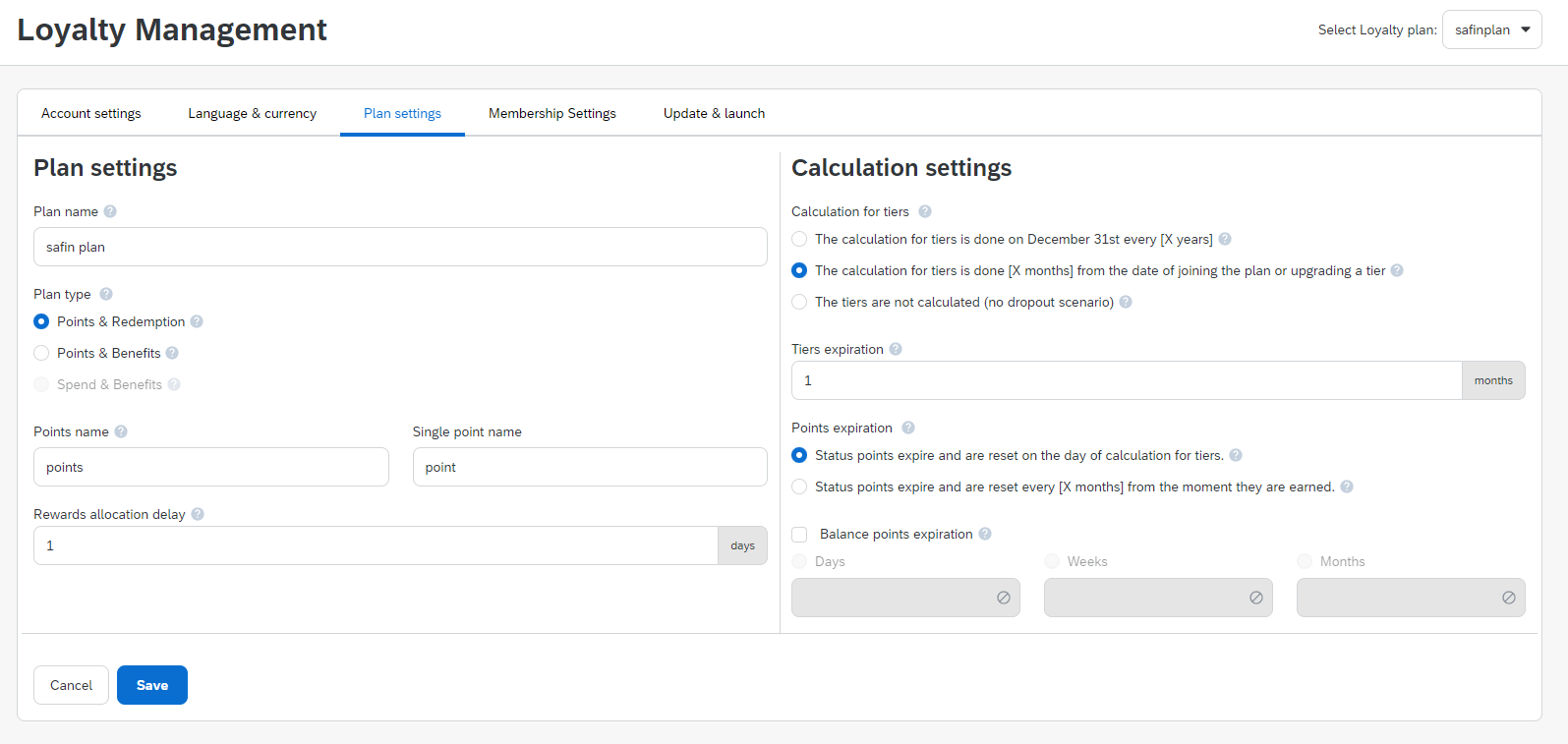 Grafik Backend Emarsys Loyality Management
Emarsys Loyality Management
Data Collection and Protection
Like the Marketing Cloud, Emarsys offers different options and settings for handling its users' data responsibly. So e.g. For example, only those contacts who have given their consent via an opt-in are taken into account. The automatic deletion of inactive contacts after a defined period of time can also be configured.
SAP Emarsys vs. SAP Marketing Cloud
The question that is of course now in the room is: Which system is better? SAP Emarsys or SAP Marketing Cloud? The answer in typical consultant language: "It depends on the requirement!"
Generally speaking, Emarsys tends to be more suitable for use cases in the B2C context, in which a company sells its products via its own online shop and contacts its users via email, mobile and social media campaigns. The collection and evaluation of a large amount of movement and transaction data enables a comprehensive profile picture of a user, which in the next step can be addressed with personalized offers in real time or on a specific date. The focus at Emarsys is on direct interaction with users.
The SAP Marketing Cloud shows its strengths above all in B2B-specific requirements. Processes are usually more complex here, since not (only) the user himself but also the company he represents has to be taken into account. For this reason, there is often a strong bilateral link between marketing and sales in these scenarios. Automation finds here e.g. B. when qualifying leads and transferring them to the CRM for further processing. The Marketing Cloud supports these processes with B2B-specific functions such as contact-account relationships, lead- and account-based marketing, or account-specific analytics.
Conclusion
With Emarsys, SAP has expanded its portfolio with an intuitive and lightweight customer engagement platform that can quickly and measurably increase the turnover of companies with tactics that can be activated immediately. Thanks to its standard integration in commerce shops such as Magento 2, Shopify and the SAP Commerce Cloud, personalized content can be played out quickly and easily.
Need help with a comparison? Contact us for a free and non-binding initial consultation.